Sage Francis "Copper Gone" Album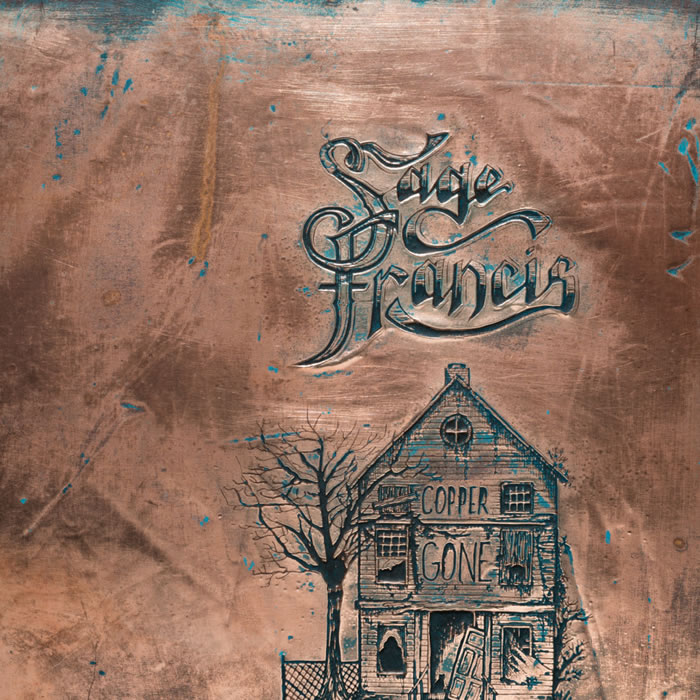 SAGE FRANCIS' new album "COPPER GONE" is OUT NOW!

All upcoming Sage Francis Tour Dates are listed at www.bit.ly/SageShows
————————————————-
This is Sage' first studio album in four years and it features production from BUCK 65, ALIAS, CECIL OTTER,  REANIMATOR and more. ALL "Copper Gone" CD/LP/Cassette packages now include INSTANT MP3 DOWNLOADS! To order "Copper Gone" from SFRstore:
All things "Copper Gone" (including T-Shirts, Hoodies, Posters, Stickers) HERE

"COPPER GONE" cover illustration by Inkymole, design by Irena Mihalinec.
"MAKE EM PURR" won a public choice award at the International Music Video Festival:

"ID Thieves" is the latest video off of "Copper Gone":

"GRACE", the first video from the album:
"The Place She Feared Most" lyric video:
"Vonnegut Busy", the first single from the album:

FREE DOWNLOAD: A live version of "Thank You" recorded at the Daytrotter studio at SXSW 2014!:

COPPER GONE MERCH IS NOW AVAILABLE HERE
– including options with SIGNED CDs, 2xLP COLORED VINYL, Cassettes, T-Shirts, Hoodies, and more!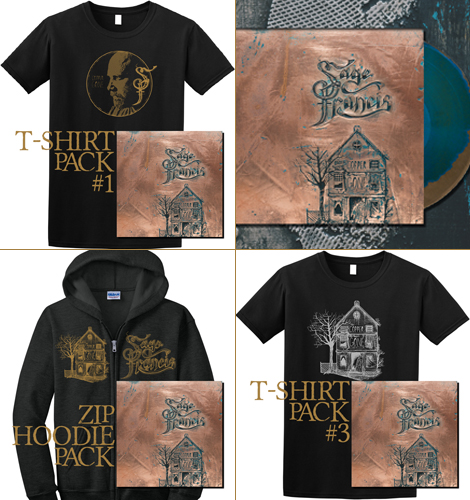 Inspired by the song of the same name from the 'Copper Gone' LP, Sage Francis "MAKE EM PURR" T-SHIRTS!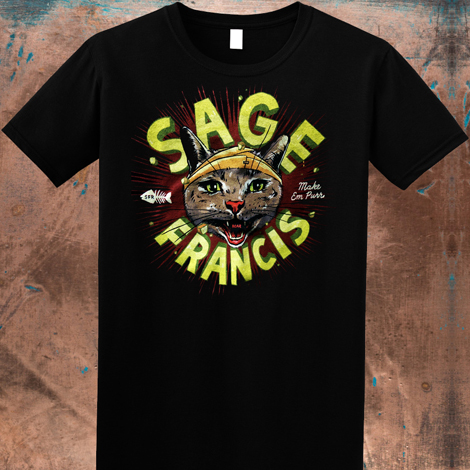 "Copper Gone is a massive emotional outpouring in rap form. The grit, grime, and brutal reality of being an independent hip-hop artist for decades all has been mashed into a whirlwind survey of how brilliance, independence, and creative commitment are dealt with today—all from perhaps our greatest modern-day poet." – ALARM MAGAZINE
——————————————————————————————–You can follow Sage Francis on Twitter + Facebook.