Sage Francis Tour Schedule
UPCOMING SAGE FRANCIS SHOWS (2020):
6/4/20 Dunedin, FL @ Dunedin Brewery (Free Show!)
6/6/20 Phoenix, AZ @ Rebel TICKETS
6/12/20 Paris (FR) – Le Petit Bain TICKETS
6/13/20 Nantes (FR) – Le Ferrailleur TICKETS
The new EPIC BEARD MEN LP, "This Was Supposed To Be Fun", drops March 29th on all streaming services! Available on Colored Vinyl LP, Signed CD, Blacklight-Orange Cassette, and MP3 Download – plus a Deluxe Package including a Backpack + exclusive T-Shirt!
ALL EBM 'TWSTBF' Merch includes an MP3 Download of the full LP!
CLICK HERE for Tour Dates.
FOR THE FULL ALBUM WRITE-UP AND EBM BREAKDOWN (Including input from Slug 8 Scroobius Pip), CLICK HERE.
"Season 1" is the first official EP from EBM.
You can get your FREE DOWNLOAD here.
If you'd like to support by copping a CD/Vinyl LP/Cassette, go here (Also available on Spotify and all streaming services.)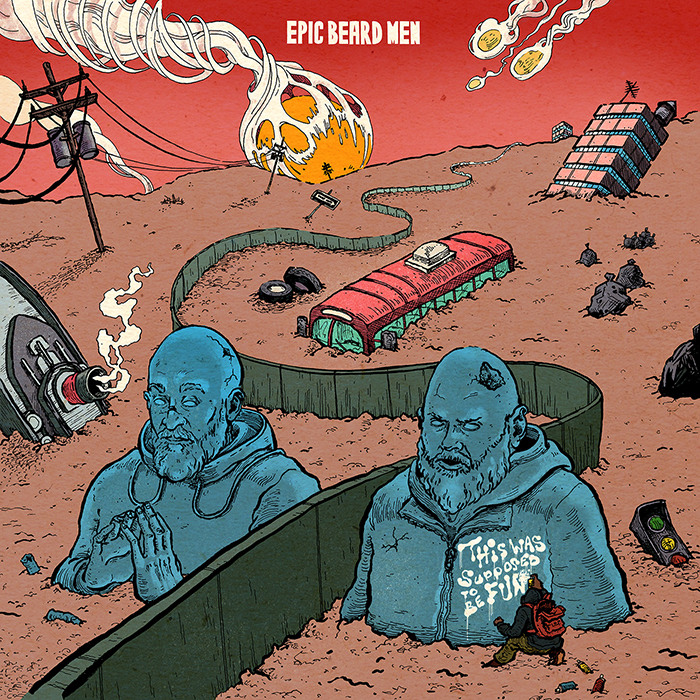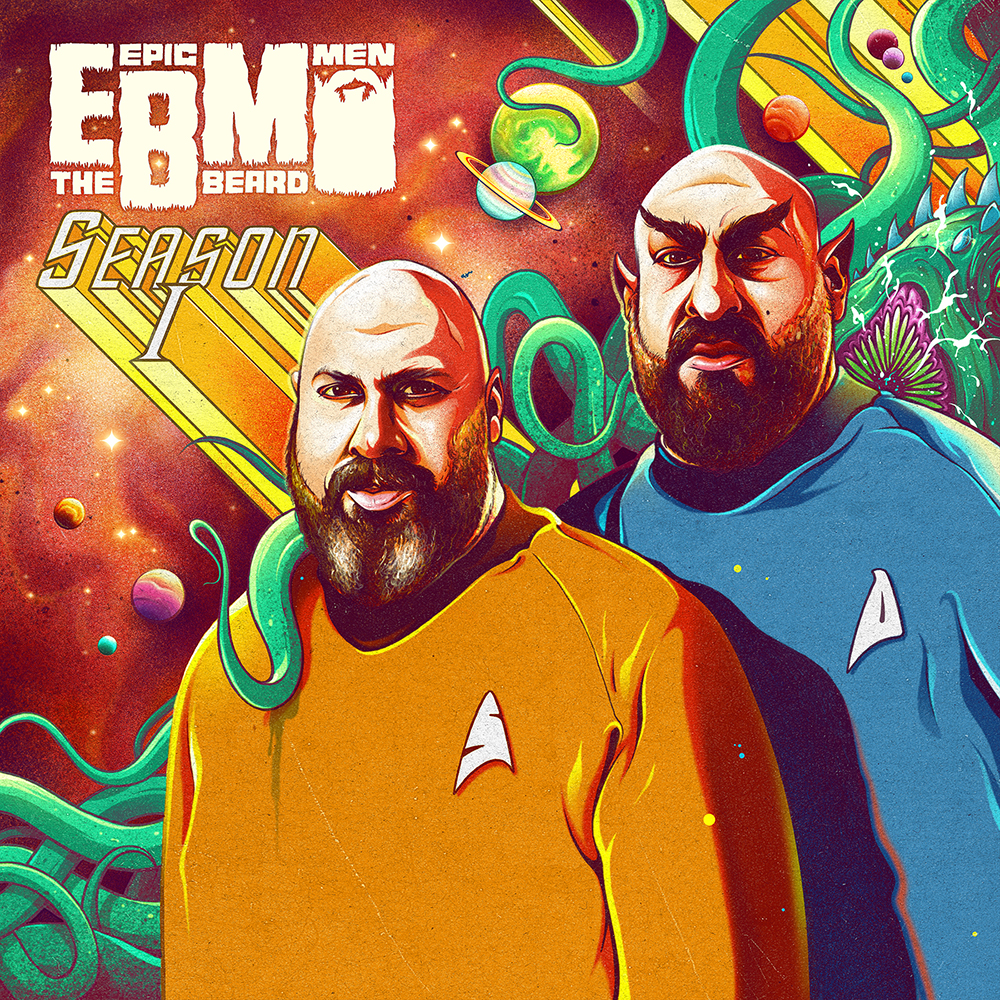 "DUMB ASS KIDS" is the first official video from "Season 1"! 
If you're still wondering what all the fuss is about, here's a 20 minute performance the Epic Beard Men did on Radio Concuss in Seattle:

"Five Hearts" performed live on Kinda Neat:

Click here to play the EBM "Five Hearts" Video Game!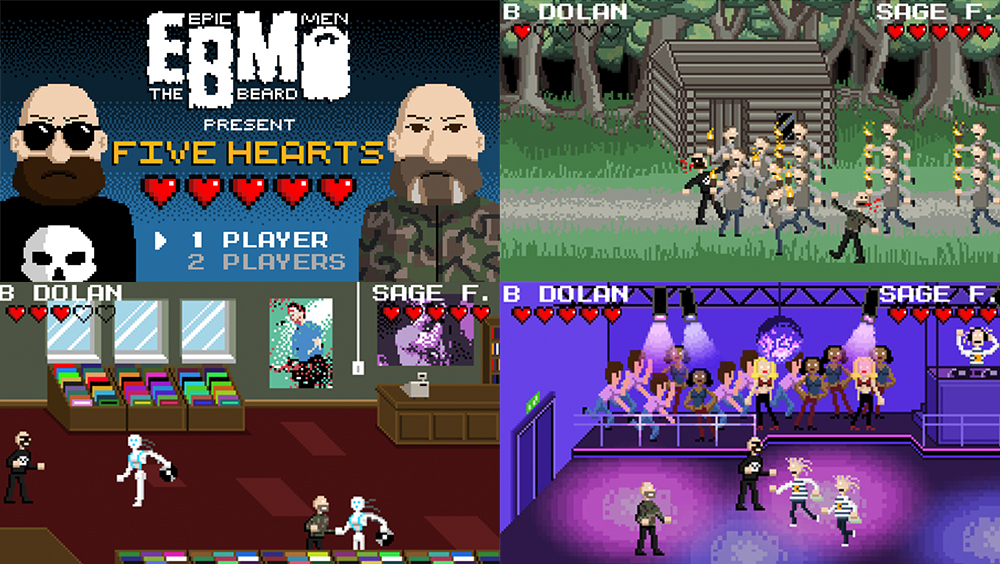 Enjoy a detailed track-by-track breakdown of "Season 1" that Sage Francis and B. Dolan did on the Cipher Podcast before their Brooklyn show: Click Here
Brand new EBM gear is available at SFRstore!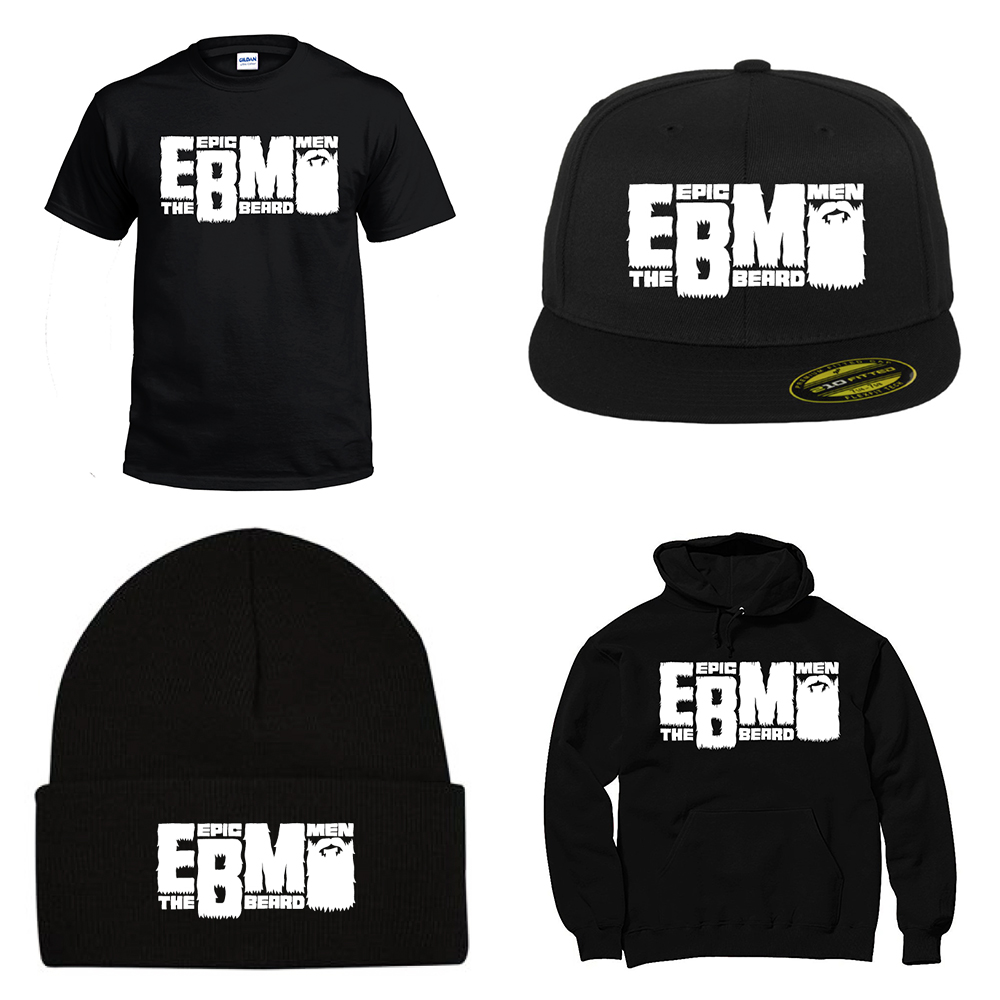 Follow EBM for new music, tour dates, and the latest news: 
Facebook.com/EpicBeardMen
Twitter.com/EpicBeardMen
Instagram.com/EpicBeardMen or @EpicBeardMen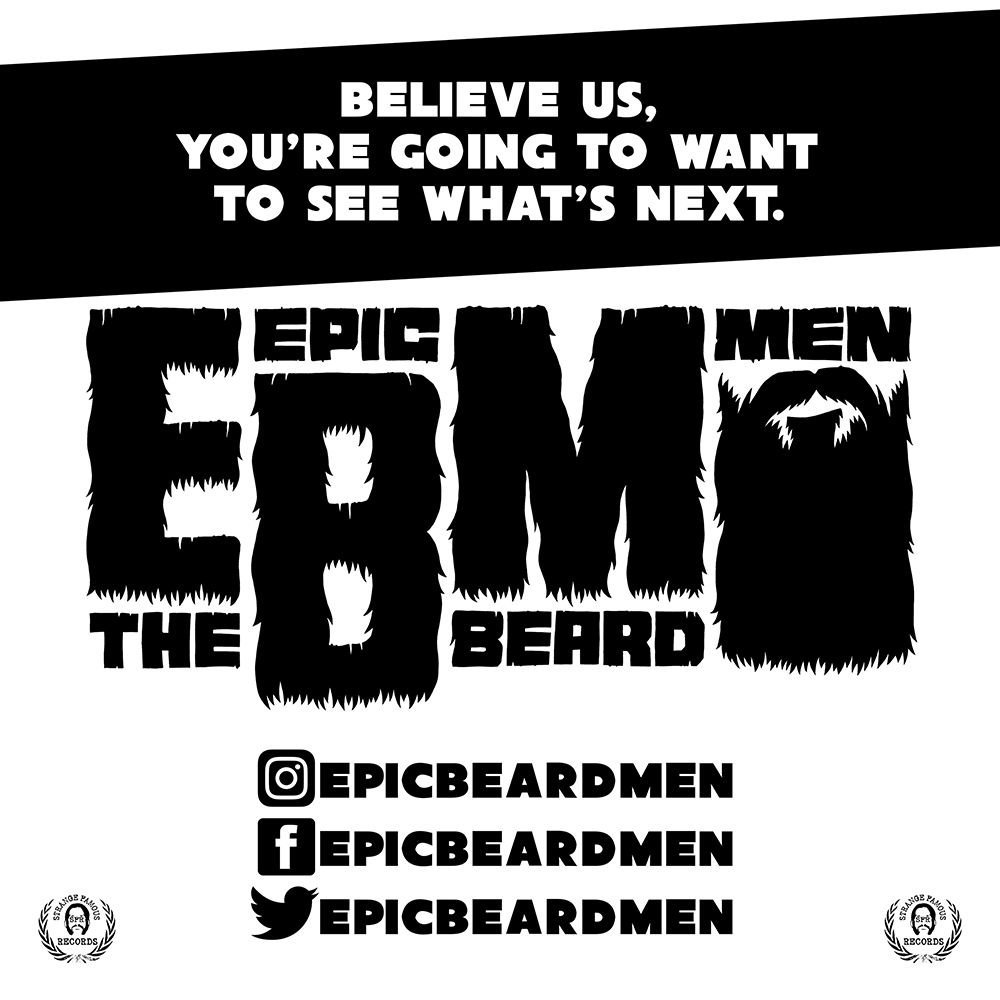 SAGE FRANCIS and B. DOLAN are currently working on their Epic Beard Men album, so expect a lot of new music in 2018. For now, follow the bearded boys on FB – Twitter – Instagram.
"ID Thieves" is the latest video off of "Copper Gone":
"MAKE EM PURR":
http://youtu.be/bjxHy8WTgTs
"BEST OF TIMES":
LIVE SPOKEN WORD IN ATHENS, GREECE
GRACE:
http://youtu.be/tZFzBKl5ODY
Shows That I've Done Since 2014:
5/29/14 Stanhope, NJ – Stanhope House
5/30/14 NY, NY – Le Poisson Rouge
5/31/14 Boston, MA – Middle East
6/02/14 Toronto, ON Canada – Opera House
6/03/14 Pittsburgh, PA – Altar Bar
6/05/14 Chicago, IL – The Abbey
6/06/14 Madison, WI – High Noon Saloon
6/07/14 Minneapolis, MN – First Ave
6/09/14 Englewood, CO – Gothic Theatre
6/10/14 Salt Lake City, UT – Urban Lounge
6/11/14 Missoula, MT – Palace Lounge
6/12/14 Vancouver, BC Canada – Fortune Sound Club
6/13/14 Seattle, WA – Neumo's
6/14/14 Portland, OR – Alhambra Theatre
6/16/14 San Francisco, CA – The Independent
6/17/14 Solana Beach, CA – Belly Up Tavern
6/18/14 Los Angeles, CA – The Troubadour
6/20/14 Phoenix, AZ – The Crescent Ballroom
6/21/14 Albuquerque, NM – Sunshine Theater
6/22/14 El Paso, TX – Tricky Falls
6/25/14 Austin, TX – Mohawk
6/26/14 New Orleans, LA – Southport Hall
6/27/14 Baton Rouge, LA – Spanish Moon
6/29/14 Atlanta, GA – Terminal West
7/01/14 Washington, DC – U Street Music Hall
7/02/14 Philadelphia, PA – Union Transfer
7/04/14 Providence, RI – Fete Ballroom
10/04/14 Reykjavik, Iceland – Húrra
10/09/14 Cork, Ireland – Cyprus Avenue
10/10/14 Sligo, Ireland – Fifth on Teeling
10/11/14 Belfast, Northern Ireland – Voodoo
10/12/14 Dublin, Ireland – Sugar Club
10/14/14 Newcastle, England – Think Tank
10/15/14 Glasgow, Scotland – Oran Mor
10/16/14 Manchester, England – Gorilla
10/17/14 Leeds, England – Brudenell Social Club
10/19/14 Cardiff, Wales – The Globe
10/20/14 Bristol, England – The Fleece
10/21/14 Brighton, England – The Haunt
10/22/14 London, England – Village Underground
10/24/14 Reading, England – The Bowery District
10/25/14 Brussels, Belgium – Botanique
10/26/14 Amsterdam, Netherlands – Melkweg
10/28/14 Paris, France – Point Ephemere
10/29/14 Dijon, France – La Vapeur
10/30/14 Vendome, France – Les Rockomotives
10/31/14 Strasbourg, France – Laiterie
11/02/14 Cologne, Germany – Underground
11/03/14 Hamburg, Germany – Uebel & Gefaehrlich
11/05/14 Copenhagen, Denmark – Vega
11/06/14 Oslo, Norway – Sawol
11/07/14 Stockholm, Sweden – Debaser Strand
11/09/14 Berlin, Germany – Privatclub
11/10/14 Munich, Germany – Ampere
11/12/14 Frankfurt, Germany – Zoom
11/13/14 Geneva, Switzerland – Usine
11/14/14 Zurich, Switzerland – Rote Fabrik
11/15/14 Bern, Switzerland – Dachstock-Reitschule
11/16/14 Vienna, Austria – B72
11/19/14 Lund, Sweden – Mejeriet
11/21/14 Helsinki, Finland – Kuudes Linja
11/22/14 Wroclaw, Poland – FIRLEJ
11/23/14 Prague, Czech Republic – Klub Podnik
11/25/14 Zagreb, Croatia – Mocvara
12/03/14 Adelaide, Australia – Uni Bar
12/04/14 Melbourne, Australia – The Corner Hotel
12/05/14 Sydney, Australia – The Roller Den
12/06/14 Riverwood Downs, Australia – Subsonic Festival
12/07/14 Brisbane, Australia – The Brightside
12/11/14 Wellington, New Zealand – San Fran
12/12/14 Aukland, New Zealand – Cassette Nine
12/19/14 Daegu, South Korea – Jeng-iy Collective
12/20/14 Busan, South Korea – Club Realize
12/28/14 Osaka, Japan – Conpass
12/29/14 Tokyo, Japan – Shibuya Plug
1/24/15 Indio, CA – Date Shed
1/26/15 Fullerton, CA – Slidebar Cafe
1/28/15 Fresno, CA – Fulton 55
1/29/15 Sacramento, CA – Harlows
1/30/15 San Francisco, CA – Mezzanine
1/31/15 Portland, OR – Alhambra Theatre
2/02/15 Bend, OR – Domino Room
3/12/15 Brooklyn, NY – Knitting Factory
3/13/15 Providence, RI – The Met
3/14/15 Boston, MA – Great Scott
3/15/15 New Haven, CT – Toad's Place
4/02/15 Atlantic City, NJ – Boneyard
4/03/15 Long Island, NY – Amityville Music Hall
4/04/15 Philadelphia, PA – Kung Fu Necktie
4/05/15 Baltimore, MD – Metro Gallery
4/17/15 Jacksonville – Underbelly
4/19/15 Tampa, FL – Orpheum
4/23/15 Orlando, FL – The Social
5/02/15 Las Vegas, NV – LVCS
5/07/15 Flagstaff, AZ – The Green Room
5/08/15 Tucson, AZ – Congress
5/09/15 Phoenix, AZ – Crescent Ballroom
5/16/15 Narragansett, RI – Wheel House
5/21/15 Santa Barbara, CA – Velvet Jones
5/22/15 San Diego, CA – Casbah
5/23/15 Corona, CA – M15
5/24/15 San Luis Obispo, CA – SLO Brew
5/25/15 Santa Cruz, CA – Catalyst
5/28/15 Honolulu, HI – The Republik
6/13/15 Jackson Hole, WY – Contour Music Festival
6/14/15 Salt Lake City, UT – Urban Lounge
6/17/15 Durango, CO – Animas City Theater
6/18/15 Fort Collins, CO – Aggie Theatre
6/19/15 Denver, CO – Cervantes Masterpiece Ballroom
6/20/15 Colorado Springs, CO – Black Sheep
6/23/15 Albuquerque, NM – Sister Bar
6/25/15 Austin, TX – Red 7
6/26/15 Dallas, TX – Club Dada
6/28/15 New Orleans, LA – Gasa Gasa
6/30/15 Pensacola, FL – Vinyl Music Hall
7/01/15 Gainesville, FL – High Dive
7/02/15 Atlanta, GA – Vinyl
7/03/15 Carrboro, NC – Cat's Cradle
7/14/15 Kansas City, MO – Riot Room
7/15/15 St. Louis, MO – Firebird
7/16/15 Covington, KY – Madison Theatre
7/17/15 Columbus, OH – The Basement
7/21/15 Pontiac, MI – Crofoot Ballroom
7/22/15 Grand Rapids, MI – Pyramid Scheme
7/23/15 Chicago, IL – Bottom Lounge
7/24/15 Iowa City, IA – Gabe's
7/25/15 Minneapolis, MN – First Avenue
7/31/15 Durban, South Africa – Freedom Cafe
8/06/15 Johannesburg, South Africa – Iron Tusk
8/07/15 Cape Town, South Africa – The Assembly
8/28/15 Virginia Beach, Virginia – Shakas Live
8/29/15 Washington D.C. – U Street Music Hall
8/30/15 Stanhope, NJ – Stanhope House
9/12/15 Butte, MT – Original Festival
9/13/15 Spokane, WA – Swaxx
9/14/15 Seattle, WA – Neumos
9/16/15 Victoria, BC Canada – Distrikt
9/17/15 Vancouver, BC Canada – Alexander's
9/18/15 Kelowna, BC Canada – Habitat
9/19/15 Nelson, BC Canada – Spiritbar
9/20/15 Osoyoos, BC Canada – Jo-Jo's Cafe
9/22/15 Edmonton, AB Canada – Brixx
9/23/15 Lethbridge, AB Canada – Inferno Nightclub
9/24/15 Saskatoon, SK Canada – Amigo's
9/25/15 Calgary, AB Canada – Dicken's Pub
9/26/15 Red Deer, AB Canada – Wild Bills
10/03/15 Uppsala, Sweden – Ordsprak Festival
10/16/15 Syracuse, NY – Funk 'n Waffles
10/17/15 Buffalo, NY – Waiting Room
10/22/15 Guelph, ON Canada – District
10/23/15 Toronto, ON Canada – Adelaide Hall
10/24/15 Ottawa, ON Canada – Ritual
10/26/15 London, ON Canada – Rum Runners
10/29/15 Burlington, VT – Higher Ground
10/30/15 Portland, ME – Port City Music
11/07/15 Newport, KY – Thompson House
11/09/15 Omaha, NE – Waiting Room
11/12/15 Fargo, ND – Aquarium
11/13/15 Duluth, MN – Red Herring
11/14/15 Virginia, MN – Mirage Bar
11/15/15 Madison, WI – High Noon Saloon
1/8/16 Los Angeles, CA – Dragonfly
2/27/16 Toronto, ON – Bloor Cinema
3/4/16 Westerly, RI – Knickerbocker
3/5/16 Hamden, CT – The Space
3/11/16 Las Vegas, NV – Beauty Bar (Neon Reverb Festival)
3/12/16 Phoenix, AZ – VIVA PHX Festival
3/24/16 Cambridge, MA – Oberon Theater
4/7/16 Iowa City, IA – Blue Moose (Mission Creek Festival)
5/21/16 San Antonio, TX – 502 Bar
6/27/16 Grenoble, France – La Bobine
7/2/16 Mecklenburg-Vorpommern, Germany – Fusion Festival
7/9/16 Kalispell, MT – Raceway Park (Crown Summer Series)
Aug 5th-27th (20 shows) Edinburgh, Scotland at Stand in the Square
8/29/16 Manchester – Deaf Institute
8/30/16 Leeds – Brudenell Social Club
8/31/16 Bristol – Start the Bus
9/1/16 London – The Forge
9/2/16 London Live – Bush Hall
9/3/16 Brighton, UK – Together the People Festival
9/28/16 Copenhagen, Denmark – Beta
9/29/16 Helsinki, Finland – Kuudes Linja
9/30/16 Oulu, Finland – Areena, Terminalli for Hoodfest
10/1/16 Uppsala, Sweden – Ordsprak (music performance)
10/4/16 Trondheim, Norway – Blaest
10/5/16 Oslo, Norway – Revolver
10/20/16 Reykjavik, Iceland – Húrra
10/22/16 Dublin, Ireland – The Workmans Club (Lingo Festival)
11/05/16 Westerly, RI – The Knickerbocker
11/10/16 Providence, RI – The Met
12/1/16 Tampa Bay, FL – Dunedin Brewery
12/2/16 Orlando, FL – The Social
12/3/16 Jacksonville, FL – 1904 Music Hall
12/27/16 South Lake Tahoe, CA – Whiskey Dick's
12/29/16 Santa Fe, NM – Meow Wolf
12/30/16 Denver, CO – Oriental Theater
3/11/17 San Antonio, TX – The Korova
8/4/17 – 8/27/17 Edinburgh, Scotland – Fringe Festival
9/9/17 Butte, MT – Original Festival
10/11/17 Tampere, Finland – Jack The Rooster
10/12/17 Helsinki, Finland – LeBonk
10/14/17 Tallinn, Estonia – Kohvik Sinilind
10/15/17 Munich, Germany – Feierwerk
10/17/17 Regensburg, Germany – Alte Mälzerei
10/19/17 Bristol, UK – Fleece
10/20/17 London, UK – Heaven
10/21/17 Preston, UK – 53 Degrees
10/22/17 York, UK – The Crescent
11/09/17 New Orleans, LA – One Eyed Jacks
12/29/17 Portland, OR – Star Theater
12/30/17 Denver, CO – Oriental Theater
12/31/17 Grand Junction, CO – Mesa Theater
3/5/18 New Haven, CT – Cafe Nine
3/6/18 Brooklyn, NY – C'Mon Everybody
3/8/18 Baltimore, MD – Metro Gallery
3/9/18 Richmond, VA – Strange Matter
3/10/18 Philadephia, PA – Kung Fu Necktie
3/11/18 Long Island, NY – Amityville Music Hall
3/14/18 Portland, ME – SPACE Gallery
3/21/18 Salt Lake City, UT – Urban Lounge
3/23/18 Boise, ID – Treefort Music Fest
3/24/18 Spokane, WA – Emperor Room
3/26/18 Seattle, WA – Chop Suey
3/27/18 Vancouver, BC – Fortune Sound
3/28/18 Portland, OR – Star Theater
3/29/18 Eugene, OR – WOW Hall
3/30/18 Arcata, CA – Miniplex
3/31/18 Petaluma, CA – Mystic Theater
4/1/18 San Francisco – Elbo Room
4/2/18 Redding, CA – The Dip
4/12/18 Tallahassee, FL – The Wilbury
4/14/18 Orlando, FL – Milk District Festival
4/15/18 Dunedin, FL – Dunedin Brewery
4/19/18 Gainesville, FL – High Dive
4/20/18 Mobile, AL – Merry Widow
4/21/18 New Orleans, LA – Santos
4/22/18 Baton Rouge, LA – Spanish Moon
4/24/18 Houston, TX – White Oak Music Hall
4/25/18 Dallas, TX – Dada
4/26/18 Austin, TX – North Door
4/27/18 San Antonio, TX – Paper Tiger
4/29/18 Phoenix, AZ – Pub Rock
4/30/18 Flagstaff, AZ
5/1/18 Las Vegas, NV – Bunkhouse
5/2/18 Pomona, CA – Glasshouse
5/3/18 San Diego, CA – Soda Bar
5/5/18 Long Beach, CA – Toxic Toast
5/6/18 Santa Barbara, CA – Velvet Jones
5/7/18 Los Angeles, CA – Union
5/10/18 Honolulu, HI – Next Door
5/12/18 Hilo, HI – Hilo Town Tavern
5/18/18 Seoul, South Korea – CJ Azit
5/19/18 Busan, South Korea
6/7/18 Boston, MA – Middle East
4/4/19 Boston, MA – Middle East (upstairs)
4/5/19 NY, NY – Mercury Lounge
4/6/19 Philadelphia, PA – Kung Fu Necktie
4/7/19 Pittsburgh, PA – Spirit
4/9/19 Evansville, IL – Lamasco Bar
4/10/19 Chicago, IL – Subterranean
4/11/19 Milwaukee, WI – Cactus Club
4/12/19 Iowa City – Gabe's
4/13/19 Lincoln, NE – The Royal Grove
4/16/19 Salt Lake City, UT – Metro Music Hall
4/17/19 Bozeman, MT – The Zebra
4/18/19 Spokane, WA – The Pin
4/19/19 Seattle, WA – Barboza
4/20/19 Portland, OR – Paris Theater
4/22/19 Oakland, CA – The New Parish
4/23/19 Fresno, CA – Strummers
4/24/19 Los Angeles, CA – Catch One
4/25/19 San Diego, CA – Soda Bar
4/26/19 Las Vegas, NV – Ninja Karaoke
4/27/19 Phoenix, AZ – Crescent Ballroom
4/28/19 Grand Junction, CO – Mesa Theater
4/30/19 Denver, CO – Cervantes Otherside
5/1/19 Fort Collins, CO – Aggie Theater
5/3/19 Shawnee, KS – Roxy Bar
5/4/19 St. Louis, MO – Firebird
5/6/19 Pontiac, MI – The Pike Room
5/8/19 Cleveland – Grog Shop
5/7/19 Cincinnati, OH – Top Cats
5/10/19 Washington DC – Comet Ping Pong
10/04/19 Reno, NV @ Virginia Street Brewhouse
10/05/19 Sacramento, CA @ Holy Diver
12/14/19 Hamden, CT @ Space Ballroom
12/20/19 Pawtucket, RI @ The Met
1/16/20 Santa Cruz, CA @ Moe's Alley
1/17/20 Berkeley, CA @ 924 Gilman
1/18/20 Redding, CA @ The Dip
Comments
fernando perez says
sage says
JeanCarlo Mendez says
Tony says
Fletcher Funk says
fletcher says
Laurel says
Noah Sweeney says
Ian Miller says
chivas says
Dave says
Christina says
Brayden says
Sam Crimmins says
miles says
Bob Lent says
Kayla Lunsford says
Kayla Lunsford says
jeremy smith says
www.trentradio.ca says
Kairsten Fay says
Tahn says
lyndsey kayjay says
J-Barn says
abe says
SwirlesY says
TimeRiff412 says
Mark says
sage says
Matt Casebier says
Matt Casebier says
Jessie Stick says
sage says
sam peck says
dave Ernst says
Lazyrus says
sam says
Throc Morton says
Nilotic says
vince says
Charlie says
leslie b says
Matty says
Christopher says
vincent says
Justine says
Erich says
Nathaniel Sipe says
Laramie says
Taylor says
Cat says
lovely miss mandy says
RJohnson says
dirge says
Spatzenhirn says
Sinjinn says
col says
Simon says
Jp says
Virginia says
Matthew Galgocy says
jason d says
Fran the Man says
Stephanie says
Nicholas Stenkamp says
julia says
Stevie W Pee says
Barrett Harris says
Jay says
Stephanie Bennett says
aunna jones says
Kait says
Chelsea Keefer says
Amy says