Sage Francis Tour Schedule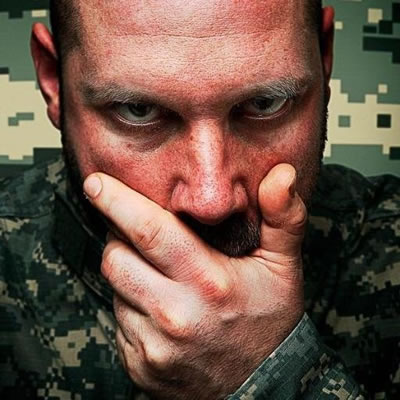 My shows get booked sporadically, and, seemingly at total random. To make sure you don't miss an event near you, sign up for the newsletter on our homepage! You can follow me on Twitter, Instagram, and Facebook.
I HAVE NO UPCOMING SHOWS for the first time since…I don't even when. Holy freakin' shit. It's not that I haven't had show opportunities, but I've been focusing on the Epic Beard Men project. I'm sure shows will pop up from time to time, but I'm waiting for the EBM project to get finished before we go on a full fledged tour. In the meantime you can follow Epic Beard Men on all the usual social networks:
FACEBOOK
TWITTER
INSTAGRAM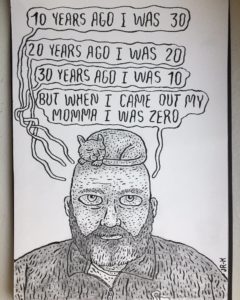 Copper Gone is the most recent album, but you can catch up on all Uncle Sage albums/merchandise at this link in the meantime.

"ID Thieves" is the latest video off of "Copper Gone":
"MAKE EM PURR":
http://youtu.be/bjxHy8WTgTs
"BEST OF TIMES":
LIVE SPOKEN WORD IN ATHENS, GREECE
GRACE:
http://youtu.be/tZFzBKl5ODY
Shows That Happened in 2016:
1/8/16 Los Angeles, CA @ Dragonfly
2/27/16 Toronto, ON @ Bloor Cinema
3/4/16 Westerly, RI @ Knickerbocker
3/5/16 Hamden, CT @ The Space
3/11/16 Las Vegas, NV @ Beauty Bar (Neon Reverb Festival)
3/12/16 Phoenix, AZ @ VIVA PHX Festival
3/24/16 Cambridge, MA @ OBERON
4/7/16 Iowa City, IA @ Blue Moose (Mission Creek Festival)
5/21/16 San Antonio, TX @ 502 Bar
6/27/16 Grenoble, France @ La Bobine
7/2/16 Mecklenburg-Vorpommern, Germany @ Fusion Festival
7/9/16 Kalispell, MT @ Raceway Park (Crown Summer Series)
Aug 5th-27th (20 shows) Edinburgh, Scotland at Stand in the Square
8/29/16 Manchester @ Deaf Institute
8/30/16 Leeds @ Brudenell Social Club
8/31/16 Bristol @ Start the Bus
9/1/16 London @ The Forge
9/2/16 London Live @ Bush Hall
9/3/16 Brighton, UK @ Together the People Festival
9/28/16 Copenhagen, Denmark @ Beta
9/29/16 Helsinki, Finland @ Kuudes Linja
9/30/16 Oulu, Finland @ Areena, Terminalli for Hoodfest
10/1/16 Uppsala, Sweden @ Ordsprak (music performance)
10/4/16 Trondheim, Norway @ Blaest
10/5/16 Oslo, Norway @ Revolver
10/20/16 Reykjavik, Iceland @ Húrra
10/22/16 Dublin, Ireland @ The Workmans Club (Lingo Festival)
11/05/16 Westerly, RI @ The Knickerbocker
11/10/16 Providence, RI @ The Met
12/1/16 Tampa Bay, FL @ Dunedin Brewery
12/2/16 Orlando, FL @ The Social
12/3/16 Jacksonville, FL @ 1904 Music Hall
12/27/16 South Lake Tahoe, CA @ Whiskey Dick's
12/29/16 Santa Fe, NM @ Meow Wolf
12/30/16 Denver, CO @ Oriental Theater
Comments
fernando perez says
sage says
JeanCarlo Mendez says
SAGE FRANCIS in Las Vegas, NV | Strange Famous Records says
Tony says
Fletcher Funk says
fletcher says
Laurel says
Noah Sweeney says
Ian Miller says
chivas says
Dave says
Christina says
Brayden says
Sam Crimmins says
miles says
Bob Lent says
"BAD THINGS" – Metermaids feat. Sage Francis | Strange Famous Records says
Kayla Lunsford says
Kayla Lunsford says
jeremy smith says
www.trentradio.ca says
Kairsten Fay says
Tahn says
lyndsey kayjay says
J-Barn says
abe says
SwirlesY says
TimeRiff412 says
Mark says
sage says
Matt Casebier says
Matt Casebier says
Jessie Stick says
sage says
sam peck says
dave Ernst says
Lazyrus says
sam says
Throc Morton says
Attack & Rebuild – Sage Francis & B. Dolan play Florida + NOLA this December! says
Nilotic says
vince says
Charlie says
leslie b says
Matty says
Christopher says
vincent says
Justine says
Erich says
Nathaniel Sipe says
What Inspires Prolyphic « Music « says
Laramie says
Taylor says
Cat says
lovely miss mandy says
RJohnson says
dirge says
Spatzenhirn says
Sinjinn says
col says
Simon says
Jp says
Virginia says
Matthew Galgocy says
jason d says
Fran the Man says
Stephanie says
Nicholas Stenkamp says
julia says
Stevie W Pee says
Last 15 shows of 2015: NY, Ontario, VT, Maine & Midwest | Dring Drong says
SAGE FRANCIS Tour Dates | Authentic Sounds says
Barrett Harris says