Strange Featured Video
"Copper Gone" album info can be found here
"MAKE 'EM PURR" is the second video from Sage Francis' new COPPER GONE LP! Video Director: Wasaru. Art Director: Jebedaï Couture. Beat by Buck 65.
All tour info (Euro/UK Oct-Nov) is available here
Read "Make Em Purr" LYRICS and backstory here
"Make 'Em Purr" T-SHIRTS in Men's & Women's sizes are available at SFRstore here
Benjamin's Deep Thoughts
Strange Featured Release
DAN LE SAC VS SCROOBIUS PIP - Repent Replenish Repeat
After a 3-year hiatus, dan le sac Vs Scroobius Pip return with their third group effort, "Repent Replenish Repeat"!
The Strange Famous Records release of the album features an EXCLUSIVE bonus track, available only on CD & Digital versions in North America! Click here for CD & MP3 versions of the album.
Clip of the Week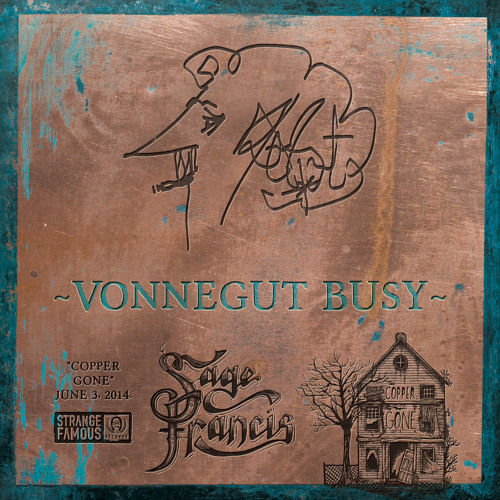 Sage's "COPPER GONE" LP is OUT NOW! Order all things Copper Gone here: tinyurl.com/CopperGoneSFR
(CD, vinyl, cassette, digital, shirts, hoodies)
The music for "Vonnegut Busy" is produced by Strange Famous label-mate, PROLYPHIC (horns by Joshua Trinidad.) Lyric video available here: youtu.be/-utMO586HCg