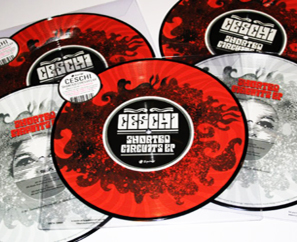 2011 brings us the Shorted Circuits EP, a very special 10″ picture disc from Ceschi & DJ Scientist that contains 2 new tracks as well as a bunch of great unreleased remixes from "The One Man Band Broke Up" album.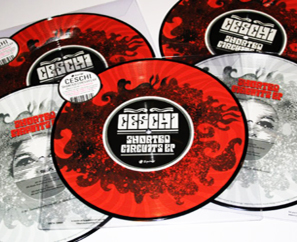 While remixes by David Vangel and Phonatic can be found on the b-side of the vinyl, additional remixes by 2econd Class Citizen and The Raincoatman are available on the digital release that, alongside 3 bonus instrumentals, is provided via download code.
You can preview "Black & White & Red All Over" and get your free download of the track now:
Ceschi – Black And White And Red All Over (FREE DOWNLOAD) by Equinox Records
Check out the product page here for more info about the project, including the stories behind the songs and pictures of the beautifully designed picture disc!