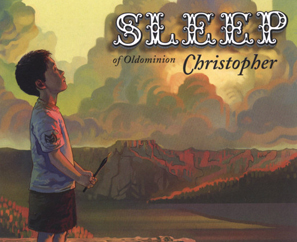 SFR brings you two big Sleep announcements!
Sleep's breakthrough album Christopher is back with an official SFR re-release featuring TWO PREVIOUSLY UNRELEASED BONUS TRACKS!
Out-of-print for years, Sleep's sophomore album returns, augmented by 2 casualties of the Hesitation Wounds sessions, "Bring It To Life" and "Sticks & Stones", both produced by Zavala.
The new incarnation is available both on CD and as a Digital Download at SFRstore.com!
The first official video from Sleep's Hesitation Wounds, "Orchestra of Strangers", is now available for your viewing pleasure. Directed by Trinity Webber, the clip can be seen as the Strange Featured Video on the front page of SFRstore.com here.