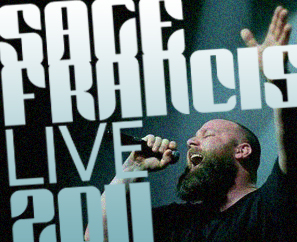 Are you interested in seeing where Sage Francis is performing this year? Then click on this link: Sage Francis shows already scheduled for 2011
Although Sage has stopped his rigorous tour schedule, he is still accepting select shows. He has upcoming shows in Alaska and Sweden. There might be a couple more shows added to his schedule by the end of the year so be sure to follow Sage on Twitter or 'Like' his Facebook page for updates.
Here are some new additions!