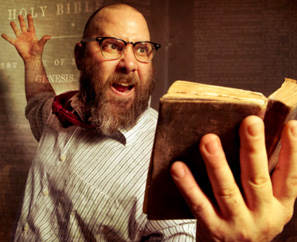 "Best of Times" is the second single from the new Sage Francis album, LI(F)E. Co-written by Sage and French composer Yann Tiersen, who is best known for the Amelie soundtrack, with Brian Deck, who has worked with Iron & Wine and Modest Mouse, tackling production duties.  "Best of Times" is an emotionally driven track that builds from minimalist ambient to a soaring live band atmosphere with Francis delivering autobiographical rhymes.
LI(F)E drops May 11! Pre-order your copy now on CD & Vinyl at LifeIsJustALie.com.
Right click here and 'save as' to download your FREE mp3 of "Best of Times"!
Photo of Sage by Anthony St. James.