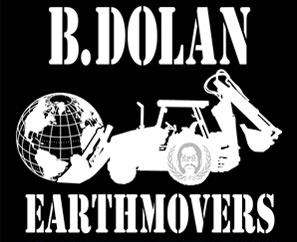 SFR proudly presents "Earthmovers," the second single from B. Dolan's "Fallen House, Sunken City" LP, produced by Alias!
"Earthmovers" is the post-racial, pre-apocalypse, dance floor sensation of 2010. This is the first radio single off of B. Dolan's forthcoming album "Fallen House, Sunken City," produced entirely by Alias. The album drops March 2nd on Strange Famous Records and exclusive pre-order package deals are available at www.FallenHouse.com
CLICK HERE and 'save as' for your FREE DOWNLOAD of "Earthmovers"!