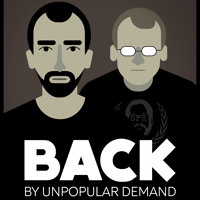 AUPHEUS (London, UK) puts his signature doom-bap twist on this remix of PROLYPHIC & BUDDY PEACE's "Unpopular Demand."
While still remaining uptempo, the rhythm switches to a dancehall type pattern as Prolyphic's vocals are cast over cosmic, ominous soundscapes. All underlaid by throbbing, overdriven bass kicks. Adjust your low end. Move your ass. Download it for free.
Digital and CD package deals of the "Working Man" LP are available here: www.tinyurl.com/WorkingManLP
Aupheus' instrumental album, EXCAVATED, is here: www.tinyurl.com/Aupheus
Artwork for this remix single by Aupheus.