whachoo know
Steady slaying all competition in 2010. Damn it feels good to be an angster.
www.SageFrancis.net
Mar 16
Brand new SNAPBACK styles & colors are in stock now, including our first Sage Francis name logo cap! Click here to see them all.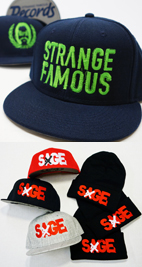 The SFR Flag Cape is an exact replica of the one worn onstage by Sage Francis! One of the most-requested Sage merch items of the past decade is finally here!